Restorative Dentistry – St. Cloud, FL
Restoring the Function
& Aesthetic of Your Smile
At Brue Family Dentistry, we understand that oral health problems like dental decay and damage happen. We believe that no treatment should draw attention to these issues and affect your self-confidence, which is why we use natural looking, high quality materials that flawlessly incorporate with your smile while also providing lasting protection. We also use some of the latest dental technology, like CAD/CAM software to make the process easier than ever.
Why Choose Brue Family Dentistry for Restorative Dentistry?
Partnering with the Best Dental Labs
High Quality Ceramic
& Porcelain
We Do Full
Mouth Restorations
Tooth-Colored Fillings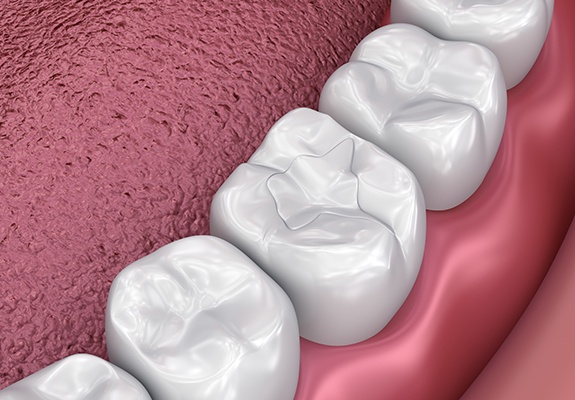 In the past, cavity fillings were made from a noticeable metal compound that drew attention to problems in your mouth. These were also known to cause tooth discoloration and dental sensitivity as well. At Brue Family Dentistry, we're happy to use biocompatible composite resin that bonds with your natural enamel to fill cavities and provide your teeth with lasting protection. It's custom shaded to match the color of your surrounding teeth as well, so you won't have to feel like everyone's staring at your filling when you talk or smile.
Dental Crowns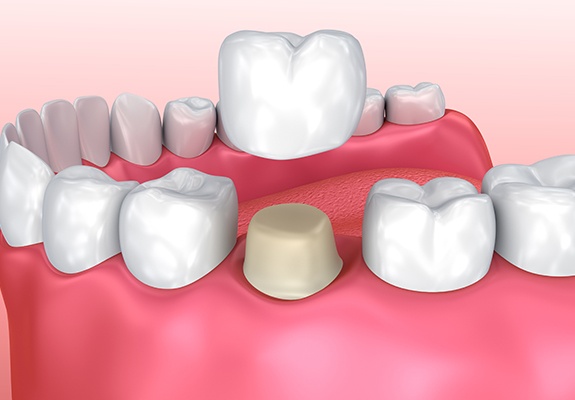 Damaged and decayed teeth are common problems that affect many of our patients. To keep these issues from becoming more severe, it's important to have them treated and get your teeth protected. One way we're able to do this is by placing a customized dental crown over your damaged tooth. These can be made from a variety of materials, but patients typically prefer them being made out of ceramic or porcelain that blends in with their existing teeth. Once secured to your tooth, the crown can last for over a decade with regular care.
Inlays/Onlays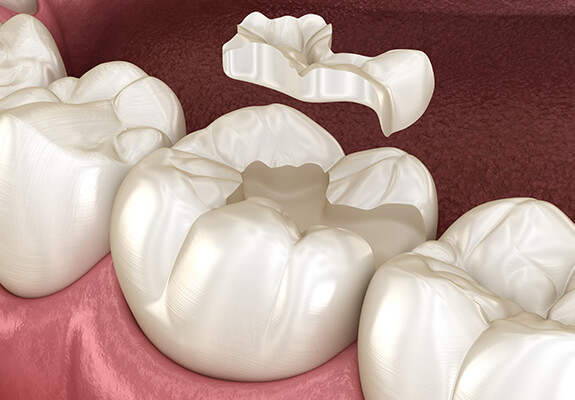 Sometimes, a damaged tooth isn't severe enough to require a crown but still needs additional support to stay healthy and functional. That's where a dedicated inlay or onlay comes in. Inlays fit inside the chewing surfaces (cusps) of a tooth, while onlays are a bit bigger and cover one or more of the cusps. This conservative method is a great way to correct a chip, cavity, or small fracture while still keeping as much of the healthy tooth safely in place as possible.