Replace Missing Teeth – St. Cloud, FL
Restoring Smiles to
Their Fullest Potentials
Whether you're missing one tooth or all of your teeth, living with gaps and spaces in your mouth can have a huge impact on your day to day life. When you're eating, you may find it difficult to chew some of your favorite foods, or when you're speaking, your tongue may travel into those gaps in your mouth, creating an embarrassing lisp. At Brue Family Dentistry, we offer different tooth replacement options that we customized to rejuvenate the function and appearance of your smile.
Why Choose Brue Family Dentistry for Replacing Missing Teeth?
Dr. Brue-Vinokur
is a Dental
Implant Specialist
We Use
Natural Looking
Dental Materials
We Accept
Dental Insurance
Dental Bridges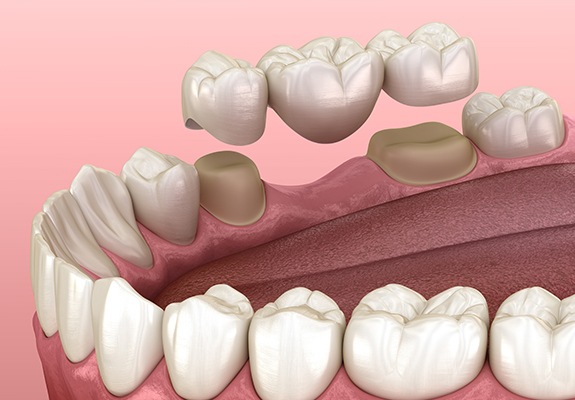 If you're missing one or more consecutive teeth that have created a gap along your arch, we may suggest one of our dental bridges. These are typically crafted from dental porcelain or ceramic and consist of two crowns fused to either side of any number of free standing replacement teeth, also known as pontics. To secure the restoration, we attach the dental crowns to the two teeth on either side of the gap, completing your arch. This ensures a comfortable, long lasting fit that you can be confident about!
Dentures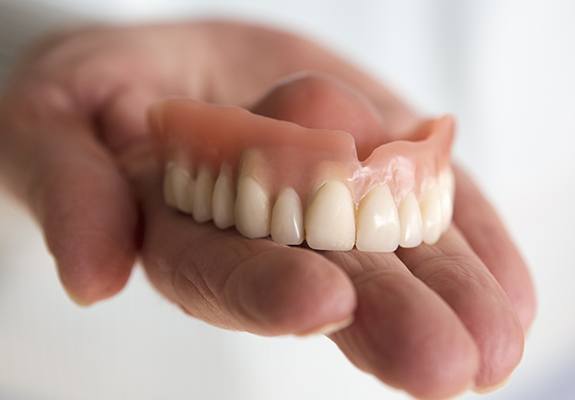 We also offer full and partial dentures for patients who are missing several or all of their teeth on a row. Both restorations are made from a durable, gum colored acrylic base and natural looking replacement teeth customized to integrate with your unique smile. The primary difference between full and partial dentures is the base. Full dentures are made to utilize natural suction and denture adhesive to stay in place while partials are strategically designed to fit like a puzzle piece between your existing teeth.
Dental Implants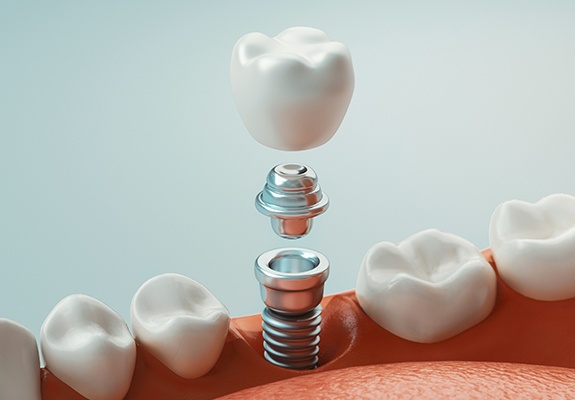 If you're looking for a more durable, longer lasting tooth replacement solution that identically mimics the homegrown pearly whites that you lost, we'll suggest dental implants. This is an advanced treatment that utilizes biocompatible titanium posts that are placed below the gumline to restore the roots of your missing teeth as well as the biting surface. This feature allows them to look and feel completely natural as well as offer a wide array of unique benefits.