Dentist – St. Cloud, FL
Get to Know
Dr. Stephanie Brue-Vinokur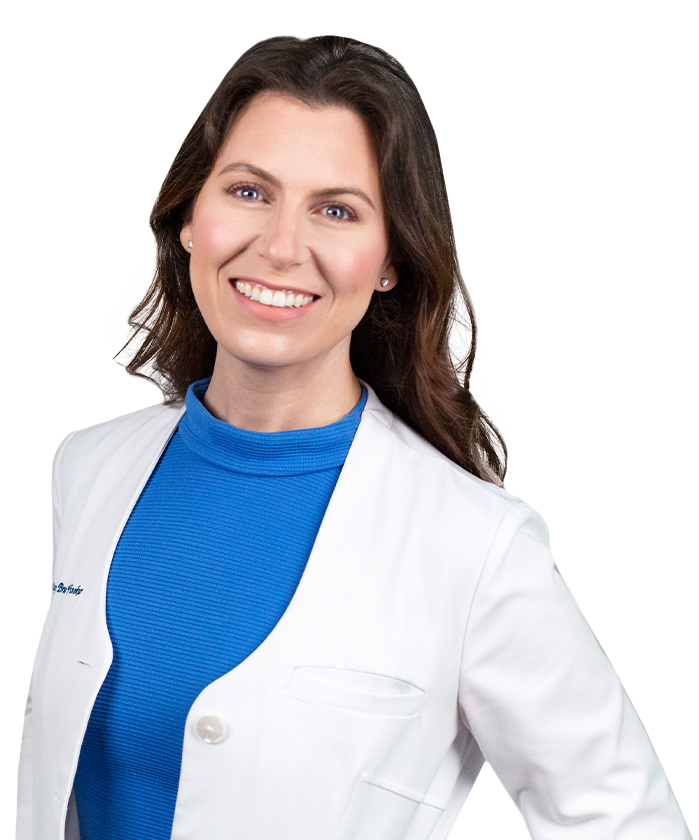 As a dentist, Dr. Brue has an awesome responsibility to be each patient's teacher, inspiration, and coach as they work towards looking and feeling their best. Smiles are the first impressions we all give to the world, as well as a unique window into our health and wellbeing. She loves being able to help people in need have more control over not only how they look, but how they feel as well.
Why Did You Want to Become a Dentist?
Ever since she was a little girl, Dr. Brue wanted to be a doctor who could care for people, solve their problems, and provide important help. She volunteered in various fields of medicine as she grew older, including pediatrics, where she saw overwhelming pain and desperation from problems that were unable to be solved. After expressing her frustration to a mentor, she was encouraged to volunteer in the operative dentistry clinic and quickly experienced the joy and satisfaction of the field! It showed her a fascinating, encouraging side of medicine where doctors and patients worked together to reach solutions and achieve lasting health. At that point, she knew she was meant to become a dentist – and the rest is history. Her career has become her passion, and she definitely wants patients to know that she LOVES what she does!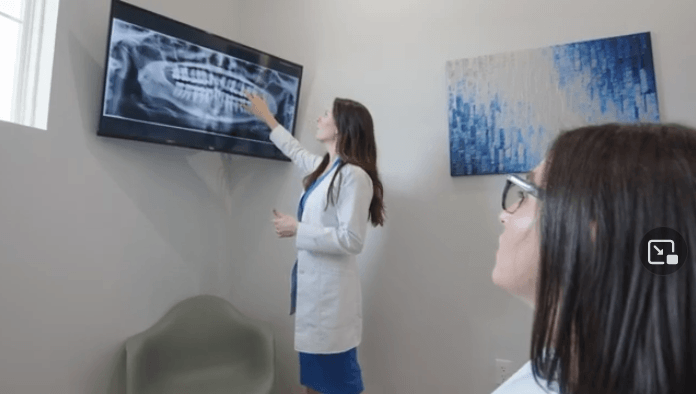 Where Did You Study Dentistry?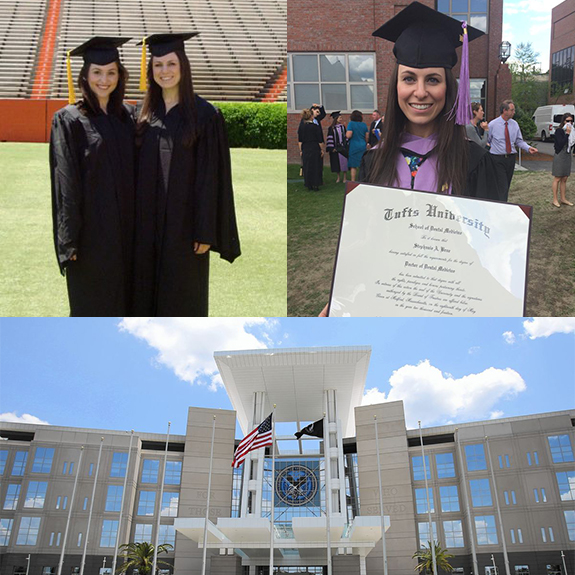 After completing her undergraduate degree at the University of Florida, Dr. Brue pursued her doctorate at Tufts University School of Dental Medicine. During her undergraduate years, she volunteered in hospitals and dental offices, where she gained well-rounded experience and advice from countless doctors. Throughout dental school, she was also proud to head a volunteer dental clinic that cared for underprivileged communities in Boston.
In 2014, Dr. Brue completed her AEGD residency at the Orlando Veteran Affairs Hospital, gaining extensive training in medically compromised cases involving full mouth restorations and oral surgery. She continued on as a Staff General Dentist at the Orlando VA, caring for patients and teaching residents. In 2016, she became a Fellow of the International Congress of Oral Implantologists, a recognition of advanced education and experience in implant surgical placement and restoration. Recently, she has focused more on additional training in BOTOX/dermal fillers for facial esthetics, as well as pediatric dentistry.
A Few of My Favorite Things
Brue Family Dentistry, like the name implies, is a family affair! The Brue family has been part of the community for over 20 years and when deciding to name the practice, she thought nothing could show how committed she is to your health than by 'putting her name on it'! At home, Dr. Brue and her husband have two children who are her world and main motivator. As a mother and doctor, she brings the strength and compassion that comes from being a parent into her office every single day! As for hobbies, she loves to travel and immerse herself in new foods, cultures, and customs. Most recently, she's taken up skiing as her newest hobby!