Preventive Dentistry – St. Cloud, FL
Preventing Common
Oral Health Problems
At Brue Family Dentistry, our goal is to stop common oral issues like cavities and gum disease in their tracks, preventing them from permanently damaging your smile. We're able to do this by focusing our efforts on providing thorough routine checkups and cleanings, oral cancer screenings, and offering a wide array of additional preventive services for children and adults. If it has been longer than six months since you last saw a dentist, it is very important that you schedule an appointment with us today!
Why Choose Brue Family Dentistry for Preventive Dentistry?
Treating Patients
of All Ages
Clear Digital X-Ray
Imaging System
In-Network with Dental
Insurance Companies
Dental Checkups & Cleanings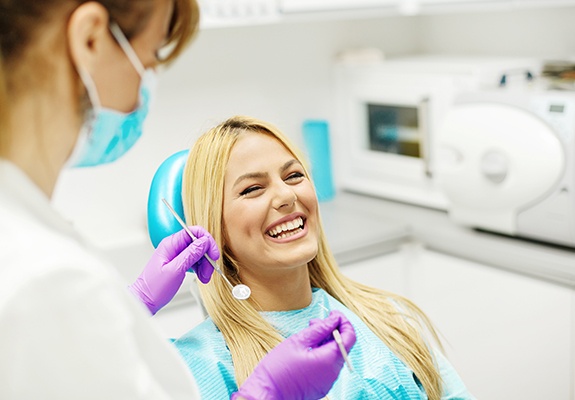 The American Dental Association recommends visiting your dentist semi-annually to ensure that your teeth and gums stay healthy. Even if you regularly brush and floss your teeth, plaque and tartar can still accumulate in hard to reach crevices of your smile and cause cavities to arise. It's also important to receive routine checkups to make sure that you don't have any hidden problems lingering beneath the surface of your gums. After a thorough cleaning and examination of your smile, you'll be able to leave our office with peace of mind knowing that your mouth is healthy and clean.
Oral Cancer Screenings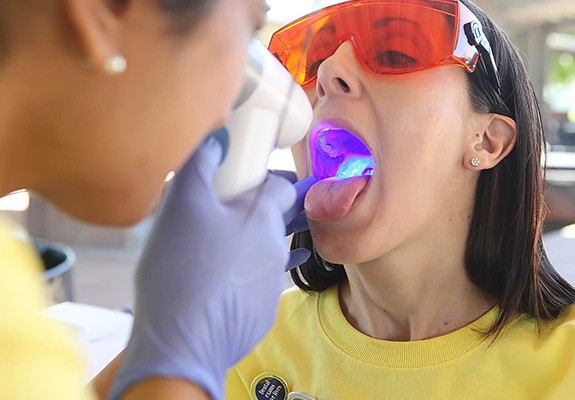 Each year, tens of thousands of Americans are diagnosed with oral cancer, which is a deadly disease when it's left untreated. That's why each time you visit us for a checkup and cleaning, we'll also conduct an oral cancer screening. We'll inspect your oral tissues, lips, and throat in search of any common signs of the disease, such as red and white patches or wounds that won't seem to heal. If we spot any out of the ordinary symptoms, we'll refer you for additional testing to make sure that you get the treatment necessary to keep you healthy.
Nightguards for Bruxism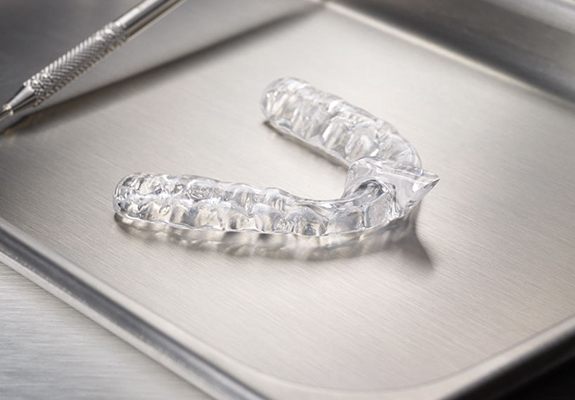 Do you wake up with a sore jaw or thumping headache? These are common signs that indicate that you grind and clench your teeth when you sleep, also known as a condition called bruxism. When this problem is left unaddressed, it can leave you at a greater risk of cavities due to enamel wear or a broken or chipped tooth. To protect your teeth and keep them healthy, we recommend getting one of our customized nightguards. They're made from a strong, cushioning acrylic that keeps grinding motions from wreaking havoc on your jaw joints and teeth.
Fluoride Treatment
Fluoride is a naturally occurring mineral that's released from rocks into the soil, water, and earth. That's why it's found in fresh fruits and vegetables along with all water sources. Your enamel uses this mineral to become strong and protect your teeth from decay. However, for many patients, the natural fluoride that they receive isn't enough, which is why we may suggest treatment. It's quick, easy, and a great way to keep your smile cavity free!
At-Home Dental Hygiene Products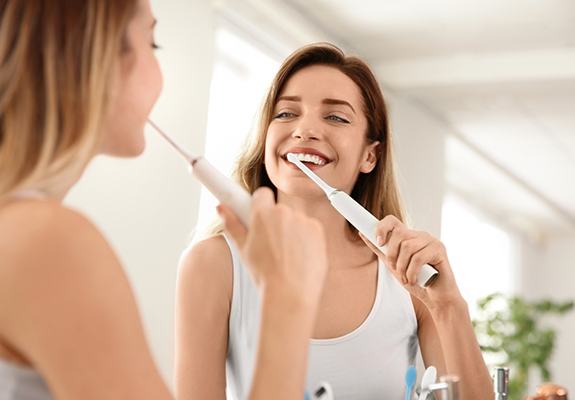 Do you feel overwhelmed by the sheer number of dental hygiene products available for you to use at home? If making the best decisions for your oral health is important to you, our team is more than happy to suggest some brands of toothpaste and mouthwash to help make your next trip down the oral hygiene aisle at your department store a little less stressful. Just ask us at your next checkup and cleaning!