Gum Disease Treatment – St. Cloud, FL
Helping You Feel More Comfortable with Gum Disease Therapy
According to findings from the Centers for Disease Control and Prevention, one out of every two adults in the nation has gum disease. This oral health problem is known to cause common symptoms that many people tend to ignore, such as bleeding gums and chronic bad breath. When it's left untreated, it can cause serious consequences for your smile, like permanent tooth loss. Dr. Brue-Vinokur offers scaling and root planing to help get your oral health back on the right track and make you feel more comfortable.
Why Choose Brue Family Dentistry for Gum Disease Treatment?
Intraoral Cameras for
Accurate Diagnoses
Locally Owned Practice
That Cares
In-Network with Dental
Insurance Companies
Scaling & Root Planing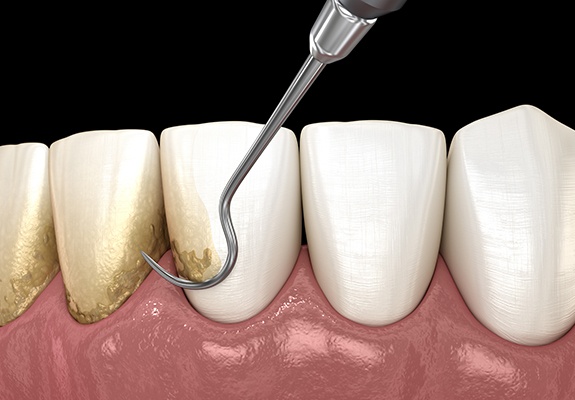 Scaling and root planing is a two-step process that typically takes place over the course of one or two appointments. We'll start by clearing all plaque and tartar from the surface of your teeth, as far down as the pockets of your gums. During the next part of the process, we'll smooth out the roots of your teeth to allow your gum tissue to healthily reattach and provide this vulnerable area with protection.