Dental Implants – St. Cloud, FL
Our Dental Implant Experts
Provide Quality Results
At Brue Family Dentistry, we believe that nobody should have to endure a smile that they don't feel completely confident and happy with. That's why we offer some of the latest treatments in the dental world, such as dental implants. This modern tooth replacement solution restores the entire structure of missing teeth from the roots up, allowing you to enjoy a fully functional smile that looks and feels natural. To learn whether implants are right for you, contact our office today to schedule a consultation with our implant expert, Dr. Brue-Vinokur.
Why Choose Brue Family Dentistry for Dental Implants?
International Congress of
Oral Implantology Fellow
Entire Dental Implant
Process Under One Roof
CT/Cone Beam Scanner
for Precise Placements
What is a Dental Implant?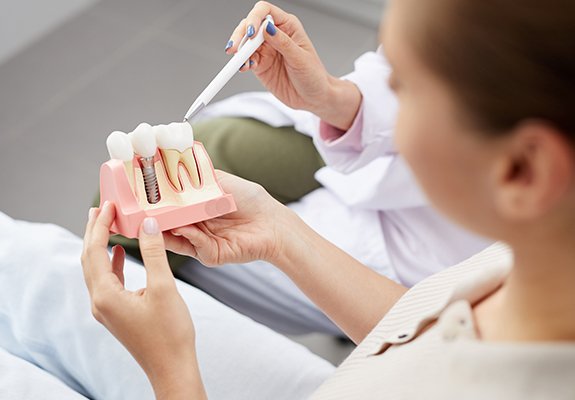 The dental implant itself is a titanium post that is able to fuse with bone when it's placed below the gumline and into the jawbone, just like your natural teeth once were. Dr. Brue-Vinokur uses a CT/cone beam scanner to strategically place each implant in the area of your jaw where they'll receive the most support. As soon as you heal, you'll come back to the office, where we'll place a small metal connector piece atop the implants that will secure your dental implant in place and complete your smile.
Benefits of Dental Implants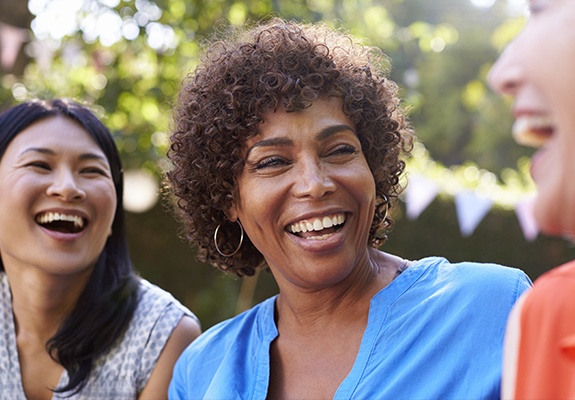 Dental implants are a popular choice among patients because they offer several unique benefits that set the treatment apart from traditional tooth replacement options. Some of these advantages include:
35+ year lifespan
Easy maintenance
Eliminate slipping and shifting dentures
Function and feel like your natural teeth
Prevent jawbone deterioration
Help reduce your risk of oral health problems
Prevent facial sagging and preserve facial structure
Enhanced chewing and speaking abilities
Are Dental Implants Right for Me?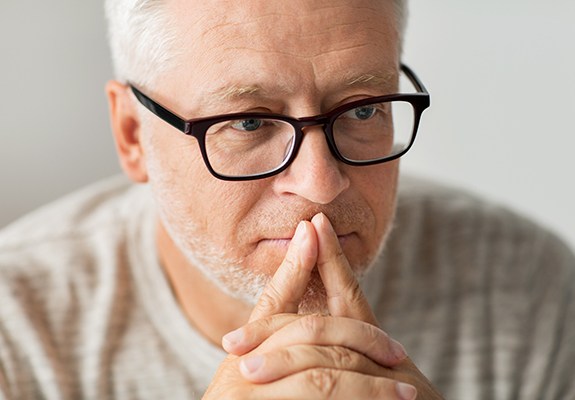 The best way to find out if you're a good candidate for dental implants is to schedule a consultation with Dr. Brue-Vinokur. During this visit, we'll take X-ray images of your mouth and facial structure to determine factors like your jawbone density and the position of your sinuses. This will let us know whether you require any preparatory procedures before we can schedule your surgery. We'll also conduct a visual inspection of your mouth in search of any lingering oral health problems. If you have gum disease or an untreated cavity, we'll need to take care of those before starting the implant process as well. Finally, we'll outline your treatment timeline for you and discuss details, such as pricing, to make sure that you know exactly what to expect.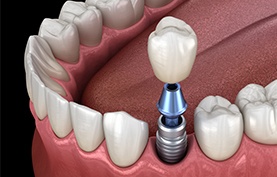 Missing One Tooth
If you have a lonesome gap in your smile, we're able to restore it by placing a single dental implant below the gumline. Once you've healed and the implant post has fused with your jawbone, we'll attach a custom crafted dental crown atop the implant's abutment. After the process is complete, you won't have to worry about the threat of misaligned teeth anymore.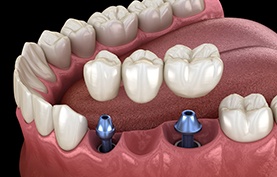 Missing Multiple Teeth
Traditionally, dental bridges are used to replace several consecutive teeth. However, they require the alteration of your perfectly healthy teeth in order to secure the restoration. Instead, we can place one dental implant at either end of the gap in your smile which will secure a dental bridge and complete your arch, keeping all of your existing healthy teeth intact.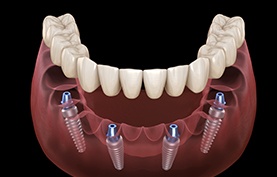 Missing All Teeth
If you're missing an entire arch of teeth, we can secure a denture to anywhere from four to eight implant posts along your arch. Once they've fused with your jawbone, we'll attach the restoration to complete your smile, and you'll no longer have to worry about unreliable denture adhesive and natural suction to keep them in place.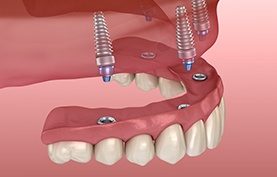 All-on-4/Teeth-in-a-Day
Some patients don't want to go without their teeth as they heal from their implant surgery. With Teeth-in-a-Day, sometimes referred to as All-on-4, you won't have to! After your implants have been placed, we'll secure a load bearing denture to them so you can enjoy a complete set of teeth throughout the remainder of the treatment.
Understanding the Cost of Dental Implants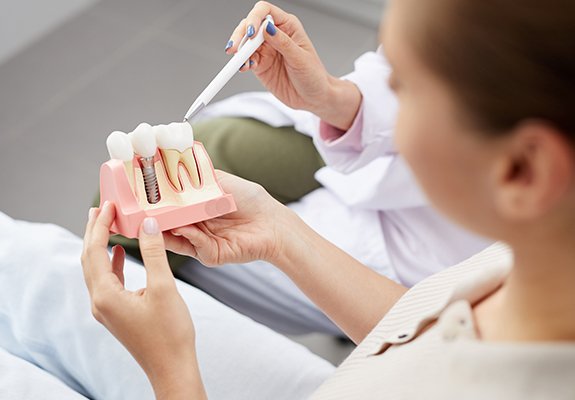 Every patient's dental implant treatment is customized to fit their unique needs, which is why we are only able to determine the cost once we've completed an initial consultation and had a chance to examine your mouth. This visit will help us determine price related details like how many implants you need placed, what type of restoration you require, and whether you need any preparatory procedures, like a bone graft. During this appointment, feel free to ask our staff about financing options and any cost related questions you have!